Commercial Acumen (CA)
Managing the P&L of your key accounts
Your salespeople and account managers make decisions every day that affect your profitability.
What product mix to offer. How far to discount. Which service team makes sense for a given client. Whether to bill for that extra meeting or the supplies that were requested 'just to help out'.
Yet few of the people making these decisions fully understand how their actions drive the P&L of an account, and ultimately that of the business.
Imparta's Commercial Acumen programme focuses on: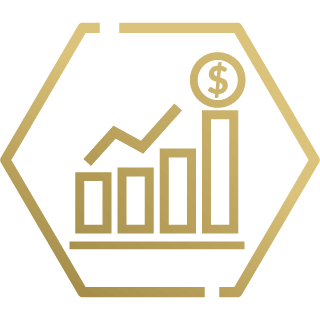 Building Awareness of Commercial Impact
The modules in CA build awareness of financial principles (P&L, cash flow and balance sheet) and how they apply at the account level, and how they shape the key commercial decisions involved in winning, negotiating and implementing work.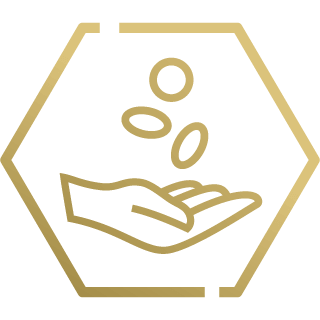 Improving Account Profitability
CA gives your team specific tools and techniques to improve account profitability, including how to trade off price and volume under different margin scenarios, the margin implications of product mix, how to manage costs, and techniques for reducing profit leakage.
Sales issues and how Commercial Acumen can help:
Discounting to Win or Retain Business
CA teaches attendees to look at all of the components of value, not just pricing, so that commercial targets can be maintained. This can be supplemented with modules from our Negotiating Client Value programme.
Retaining Business on Last Year's Prices
Best practices and skills to ensure that initial rates do not stay in place for years after the deal is won.
Low Margin Accounts
Tools to understand the impact of the product/service mix and discounting under different gross margin scenarios. Creativity tools to improve account profitability.
Over-Servicing of Accounts
Clarity around how the pocket price differs from the headline price, and behaviors to improve net (as well as gross) margin by account.
Working Outside of Scope
Techniques to track and manage scope creep; interpersonal skills to address implications with the customer.
Commercial Acumen opened by eyes to the importance of service mix, the cost of scope creep and the impact of the wrong team shape. I wish I'd done it years ago.

Account Director, Professional Services
Explore the modules
CA

Managing
Cashflow

Impact: Cashflow

Understand how working capital ties up cash for the business, and the impact that has. Be able to manage the drivers of working capital during the sale, negotiation, and implementation phases.

COMMERCIAL ACUMEN

CA

Managing Margin
and Costs

Impact: Gross Margin; Net Margin

Optimise gross margin through the product/service mix and specification during the sale and negotiation process. Identify and reduce cost leakages for active accounts to maximise net margin.

COMMERCIAL ACUMEN

CA

Managing Price/
Volume Trade-offs

Impact: Deal Size; Gross Margin

Understand the Demand Curve and optimise the price/volume trade-off using tiered products and services. Understand the impact of gross margin on your ability to discount to win business.

COMMERCIAL ACUMEN

CA

Managing Price

Impact: Gross Margin

Set prices based on a triangulation of cost, competitor and customer factors. Understand the price waterfall and use a range of techniques to optimise price.

COMMERCIAL ACUMEN

CA

Channel
Finance

Impact: Conversion Rate; Deal Size; Win Rate

Understand a typical business model for channel partners and how that affects the way they think about buying decisions. Be able to map the benefits you can offer against the channel finance model in order to sell in and drive up share of wallet.

COMMERCIAL ACUMEN

CA

How customers make
financial decisions

Impact: Conversion Rate; Deal Size; Win Rate

Be able to identify the impact of your products and services on the customer's business model. Understand how they evaluate this financial impact, including the effects of uncertainty and the time value of money (Net Present Value).

COMMERCIAL ACUMEN

CA

Being a
Financial Detective

Impact: Leads; Deal Size; Gross Margin

Develop confidence and a sense of curiosity around financial issues. Analyse customers and accounts using a range of techniques including trends, ratios and benchmarks. Use this to support your sales activities, and to improve financial performance.

COMMERCIAL ACUMEN

CA

The Three
Financial Statements

Impact: All

Understand the P&L, Balance Sheet and Cash Flow Statement, as they apply to a company but also to an account. Recognise what is within your power to influence.

COMMERCIAL ACUMEN
More core sales programmes…