The MEDVACCC™ Sales Qualification Process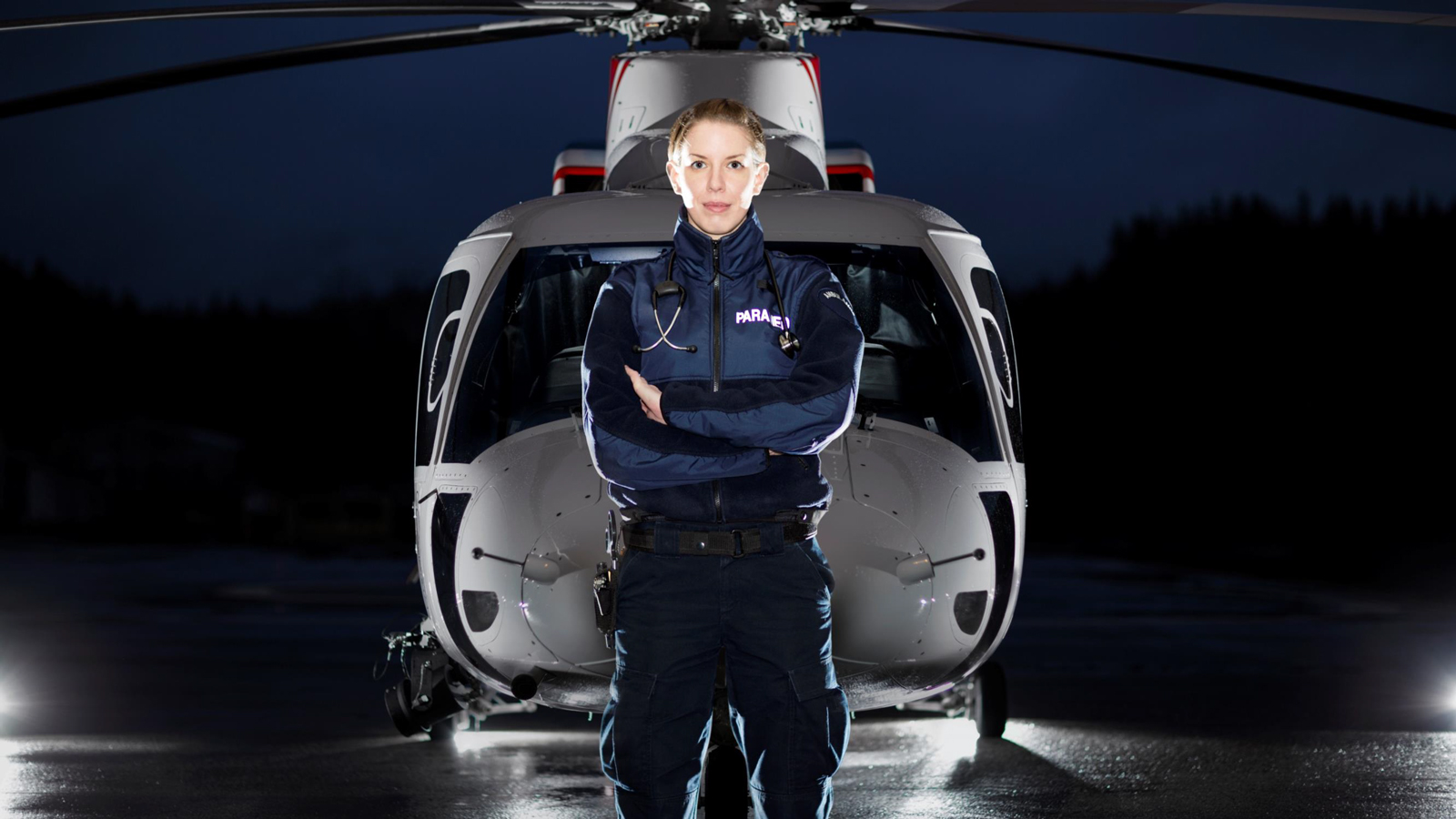 MEDVACCC™
Introduction to MEDVACCC™
A rigorous, client-centric approach to sales qualification, prioritisation and forecasting.
Sales qualification is an important skill that improves win rate and pipeline quality. However, many popular approaches (such as MEDDIC in all its forms) suffer from four main problems:
They are primarily sales qualification methodologies and don't map to a specific sales methodology. But separating what you need to know about a deal from the sales methodology (how to sell a deal) is confusing and limits the effectiveness of both.
They don't link to the order in which things need to be done (i.e., the customer Buying Cycle). This means they encourage people to do some things too early, and others too late.
They don't tell you how to prioritise opportunities or facilitate progressive prioritisation as deals progress.
They are missing key elements of deal attractiveness and achievability, including:

Different buyer roles beyond the Economic Buyer (e.g., the Centres of Receptivity, Need and Power)​
Proving value and validating solutions.​
Assessing competitive strength using Value Winners, Killers & Sleepers, plus strategies for each.​
Stakeholder management beyond the Champion.​
Risk and its impact on the buying decision.​
Negotiation interests and power balance.
Introducing MEDVACCC™
Imparta's MEDVACCC™ process aligns the qualification process with the customer Buying Cycle, provides a complete sales qualification process, and integrates with the holistic sales methodology embedded in Imparta's 3D Advantage® Sales Curriculum. ​
MEDVACCC™ forms part of a complete, modular, industry-leading sales curriculum that covers every aspect of sales, customer success, sales management and leadership, along with the technology ecosystem to create lasting change. The whole curriculum, including MEDVACCC™, is available as needed and can power agile sales team enablement.
The MEDVACCC™ Sales Qualification Process​
The elements of MEDVACCC™ are: ​
Metric​
Explicit, Urgent Need​
Decision Process​
Value of Solution​
Advantage​
Consensus​
Concerns​
Commitment​
The elements of MEDVACCC™ map to the customer Buying Cycle and the key skills needed at each stage, as you can see here.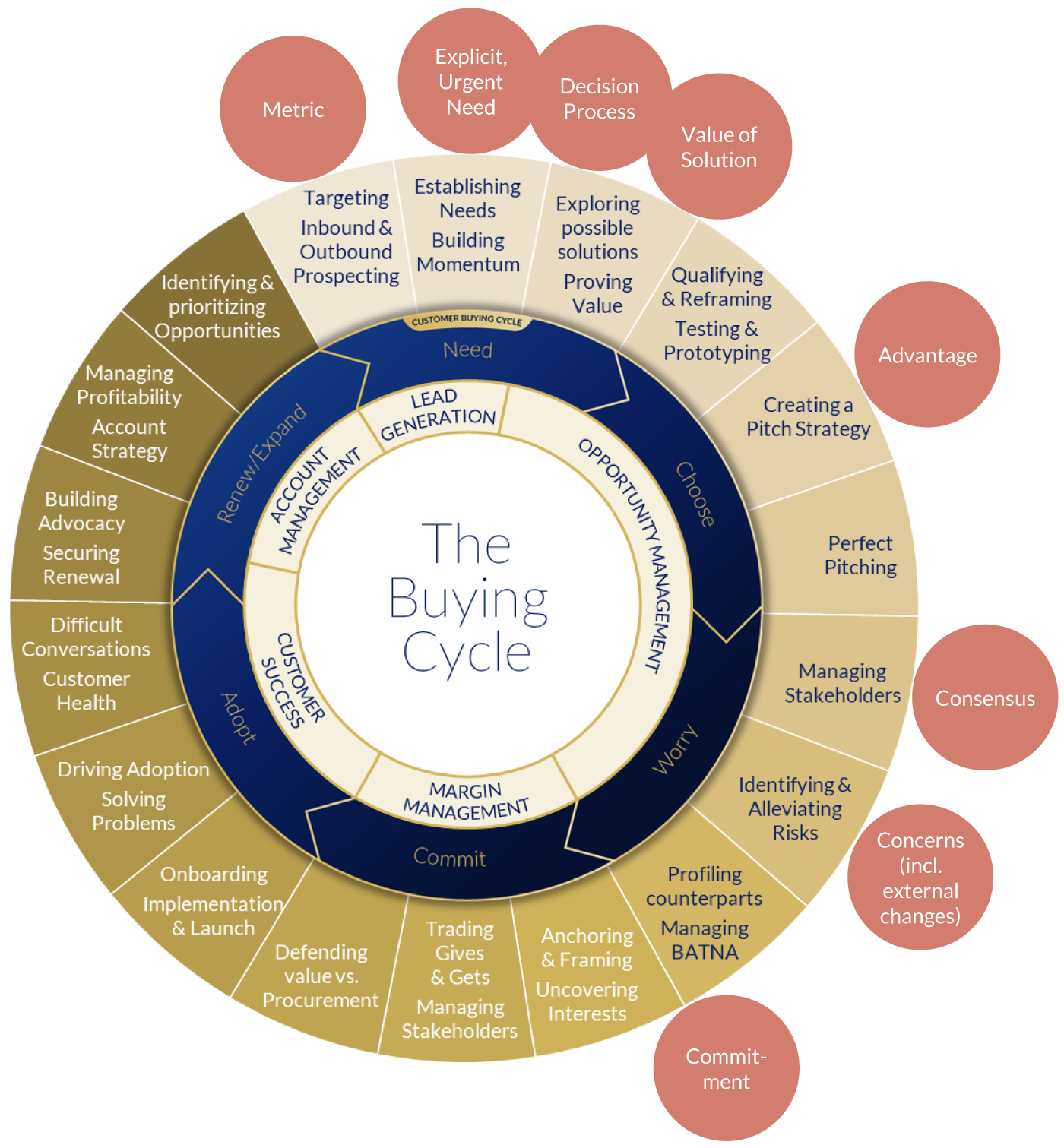 The diagram below explains the elements of MEDVACCC™ and shows how an understanding of the sales qualification issues in a deal helps salespeople to improve the attractiveness and achievability of that deal.
Metric

The metrics and other objectives that a stakeholder needs help to achieve.

Identify unmet objectives and map to your capabilities.

Explicit,
Urgent
Need

The extent to which a suitable customer stakeholder recognises an explicit, urgent need and is willing to act on it.

Create explicit needs through root cause analysis. Build Pain & Gain through insightful questioning.

Decision
Process

How well the customer has identified the steps they will follow to identify, validate, select, de-risk and commit to a solution.

Clarify the decision process and coach customer stakeholders.

Value

The extent to which there is a validated solution and quantified value from meeting the need.

Validate solutions (prototyping if necessary) and agree value (strategic, tactical, political, individual).

Advantage

Supplier position on the Value Map: (Decision criteria mapped based on importance and perceived performance.

Create competitive strategies to deal with Value Winners, Killers & Sleepers. Use the Perfect Pitch process.

Consensus

Who the key stakeholders are, their relative degree of influence, how they are aligned vs. the solution, and why.

Create and implement stakeholder strategy (Champions, Nemeses, Opponents, Supporters and Third Parties).

Concerns

What risks are perceived at the strategic, tactical, political and individual levels.

Identify and alleviate risks (correcting misperception, prevention, and cure).

Commit-
ment

Is the customer committed? (Vs. using resources elsewhere, or buying from their backup supplier?

Gaining commitment. Understanding and managing BATNA and other negotiation issues.
MEDVACCC™ is available as a 2.5-day face-to-face programme, or 5 half-day virtual sessions. It also includes application tools embedded into Salesforce.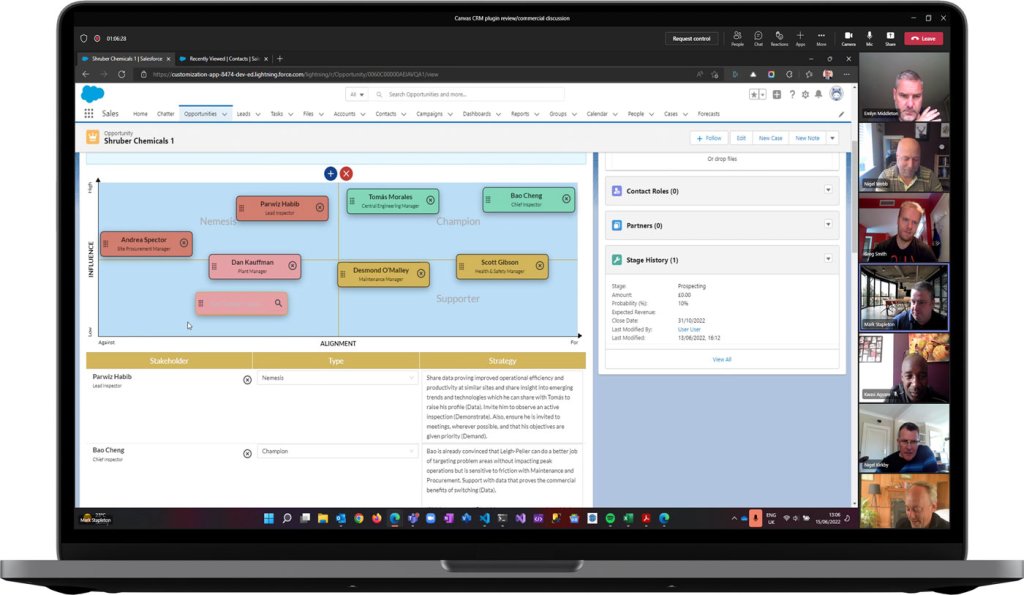 Explore more courses