Defend Value vs. Procurement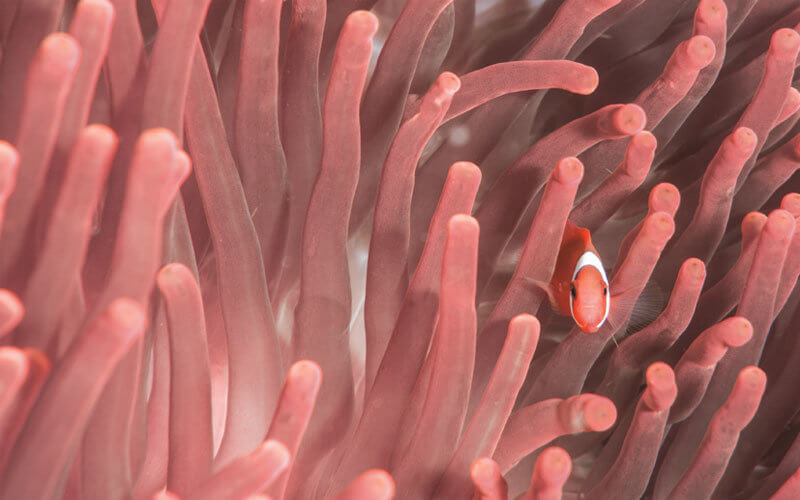 Business-Critical Interventions:
Defend Value vs. Procurement
What does it cover?
This Business-Critical Intervention is designed to help salespeople defend value during sales negotiations. Procurement teams have conflicting objectives at the moment – for example, supply chain continuity is often a key issue. However, they are also using a full set of positional techniques in order to reduce costs to the absolute minimum. This intervention draws on three modules from our award-winning 3D Negotiating Client Value program to equip salespeople with the skills they need to deal with ten common Procurement tactics, from time pressure to 'best of best' pricing.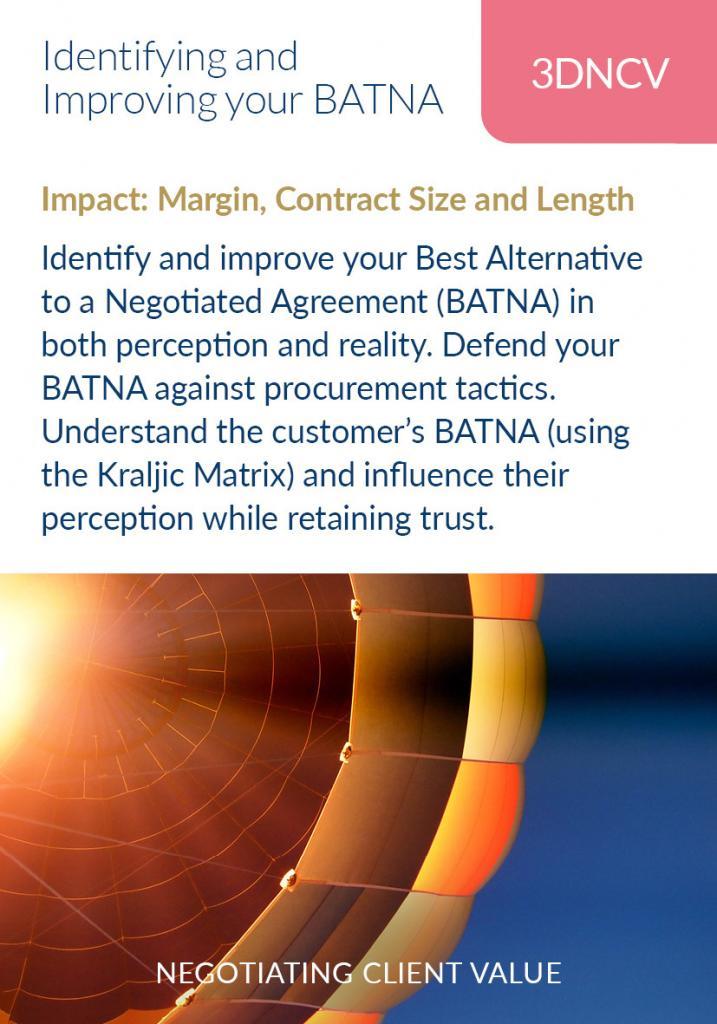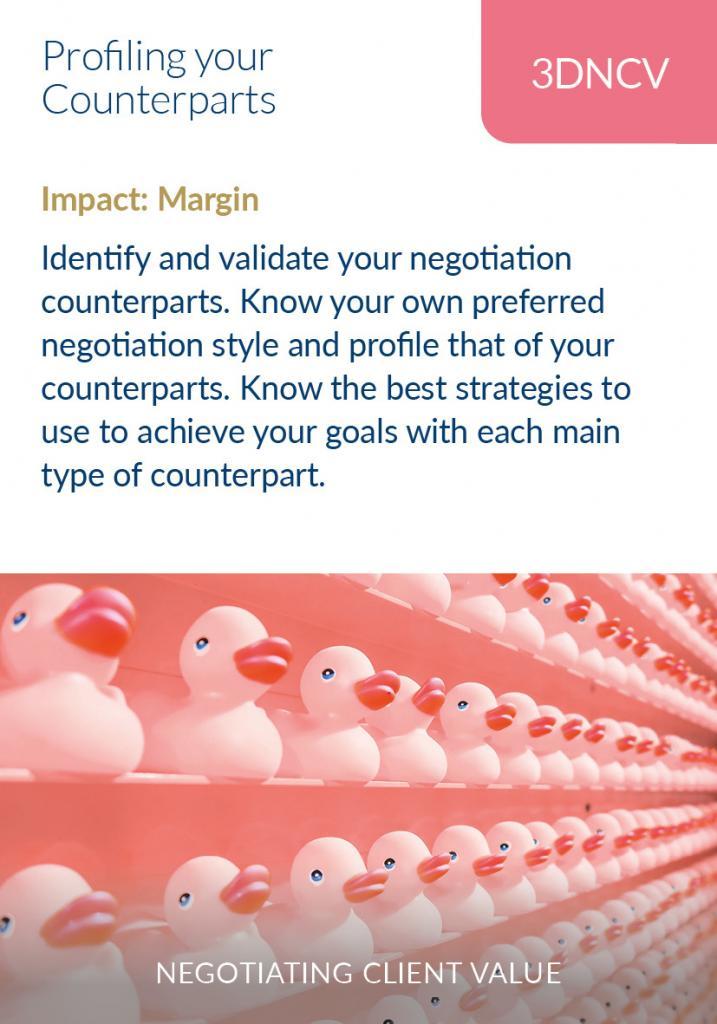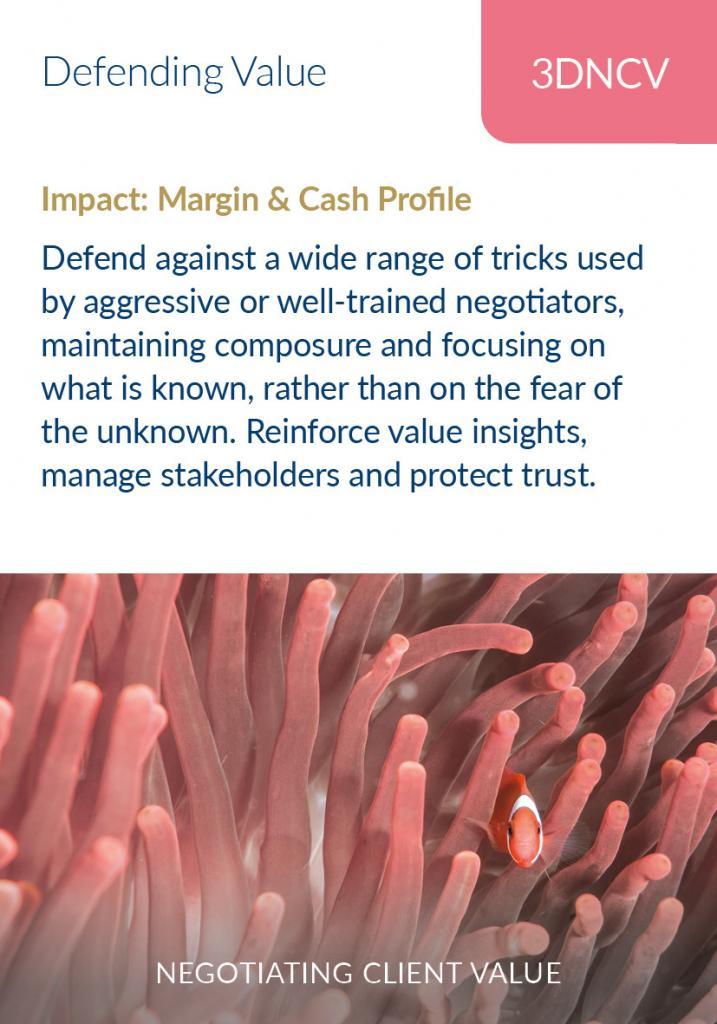 Explore the Business Critical Interventions…