The 3D Customer Experience Curriculum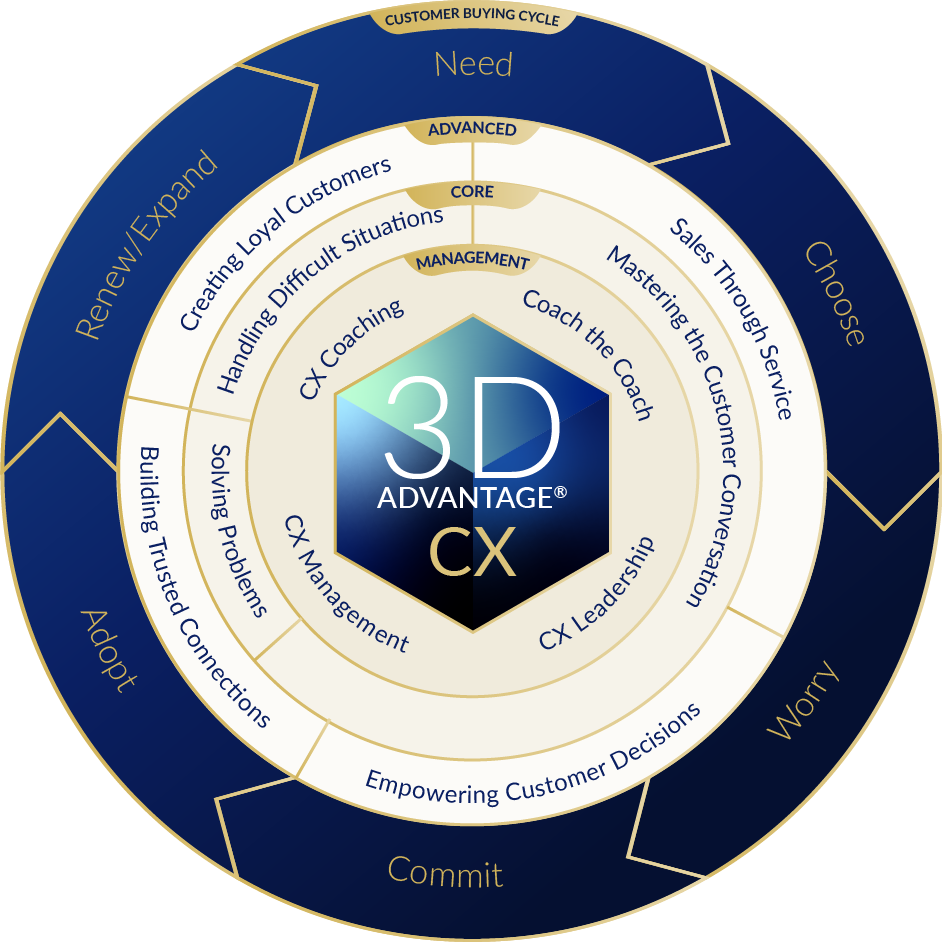 The 3D Advantage Customer Experience Curriculum

Modular
Each course in the sales curriculum is made up of modules that map to sales competencies. Define a team's needs using our 3D Advantage Change Process, then fine-tune each course by swapping modules in or out, or allow users to self-select the modules they need. You can also use our competency models and assessment tools to define a learning path for each user.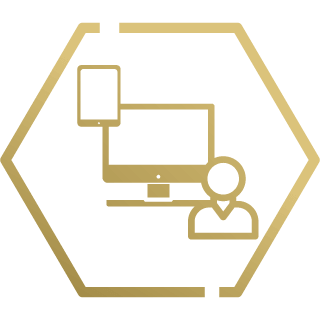 Multiple formats
Each training module is available in both eLearning and workshop forms. (Subject to a release schedule, as we are currently rolling out the 3D Advantage toolkit across the sales curriculum). Versions exist for a variety of sales and service roles, and all are designed to be customised further to your business context.
More information coming soon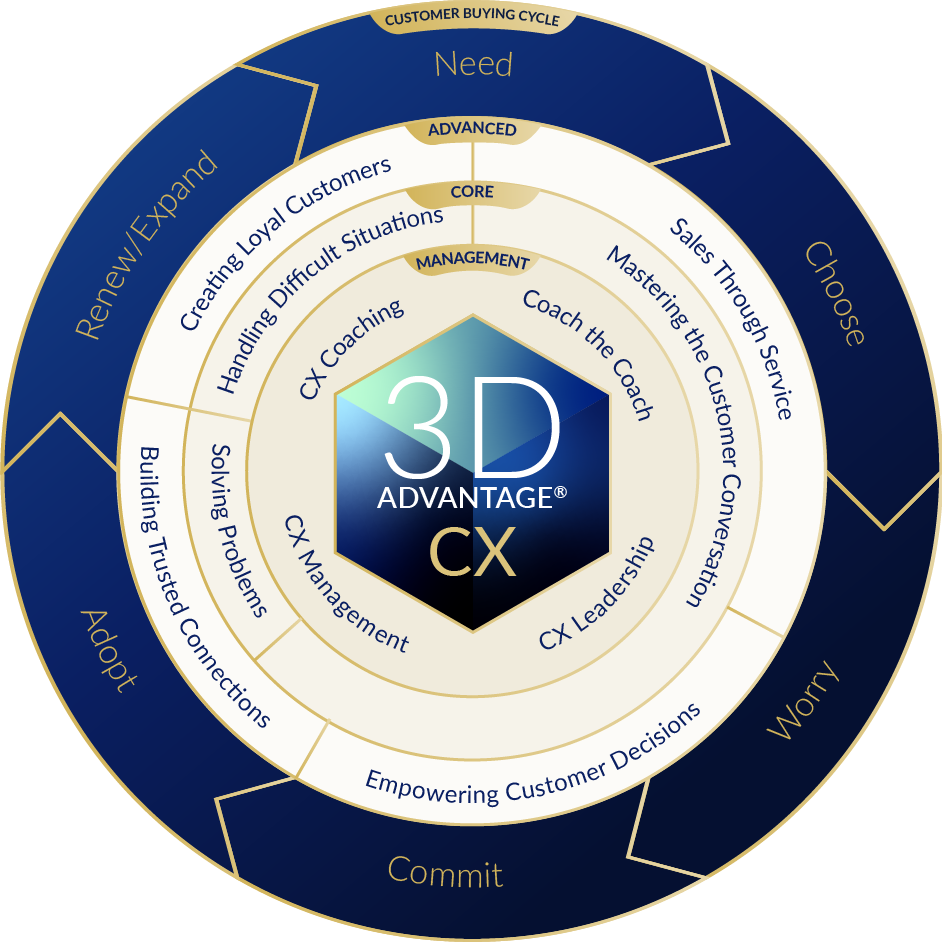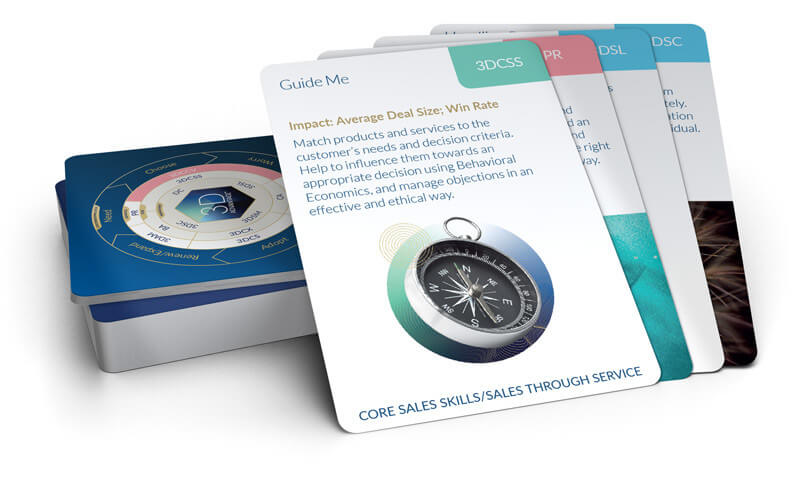 It's all in the cards
We have a deck of cards representing each training module, which you can use in internal discussions to help define your skill priorities.