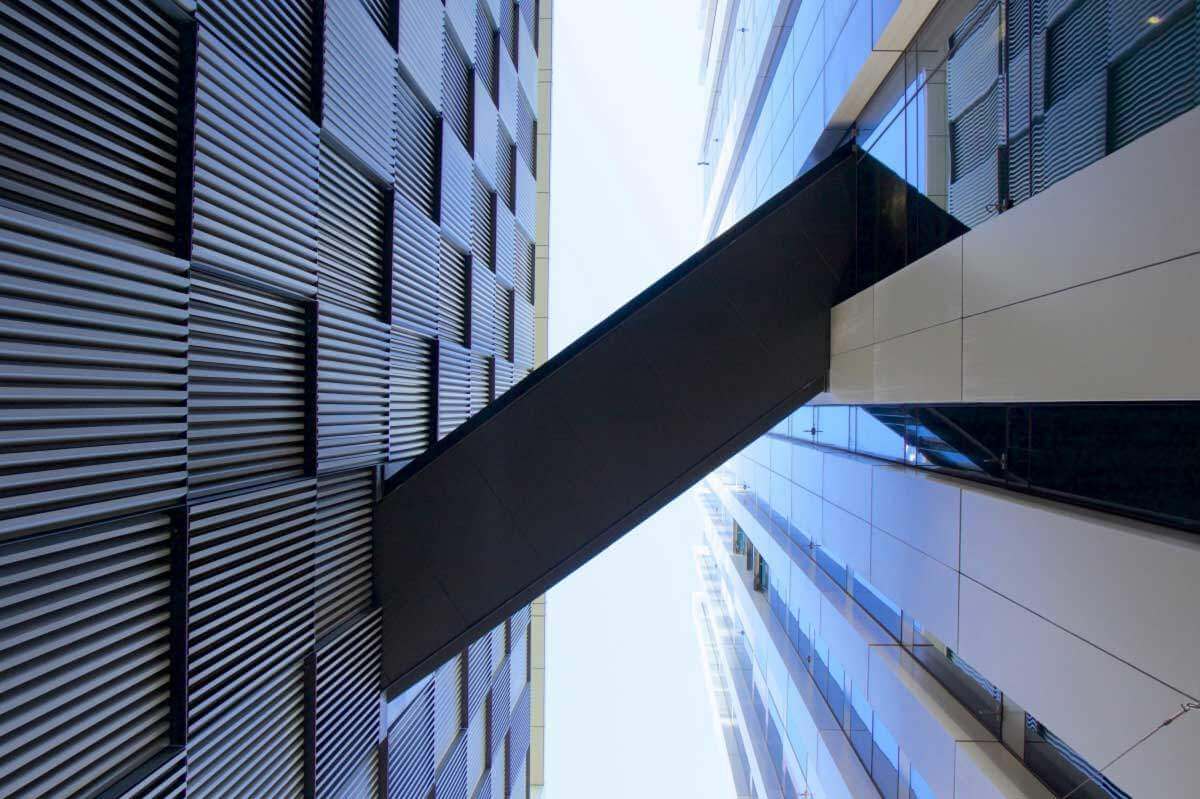 When to Meet in Person vs. Virtually
5 factors to take into account when planning a sales meeting in person
The concept of virtual selling has now become yet another skill set that salespeople must equip themselves with to succeed in the post-pandemic business landscape. Yet, it is still not clear when sales meetings should be conducted face to face, or continue in a virtual format.
At Imparta, we have identified five situations in which it makes sense to try and meet customers in person, rather than virtually.
Occasion. Aim to meet in person when the occasion is a moment of truth for the account when the impact is more important than how quickly it can happen. These moments of truth happen at each stage of the customer's Buying Cycle, from early chemistry meetings to pitches, quiet conversations to frame the negotiation, onboarding and key business reviews.
Customers. Meet your customers in person is when you have a smaller number of customers, so effectiveness is more important than efficiency.
Relationship. Meet in person when you need to build (or re-build) trust and rapport with your customer stakeholders.
Interaction. When the discussion needs to be intense, creative and/or deeply collaborative, that can be easier to do in person, despite the power of technology. The same is true, of course, if your job actually requires you to interact with the customer's equipment, on-site.
Information. If the information you need to cover is complex, subtle or nuanced, a more free-flowing in-person meeting, which includes opportunities for informal discussions as well, will tend to work better.
Finally – it's OK to meet in person simply because you need social contact. It's an important part of your mental health, and that's something you need for yourself, but also to do your job well.
Download our interactive checklist to help you decide whether to meet in person or virtually.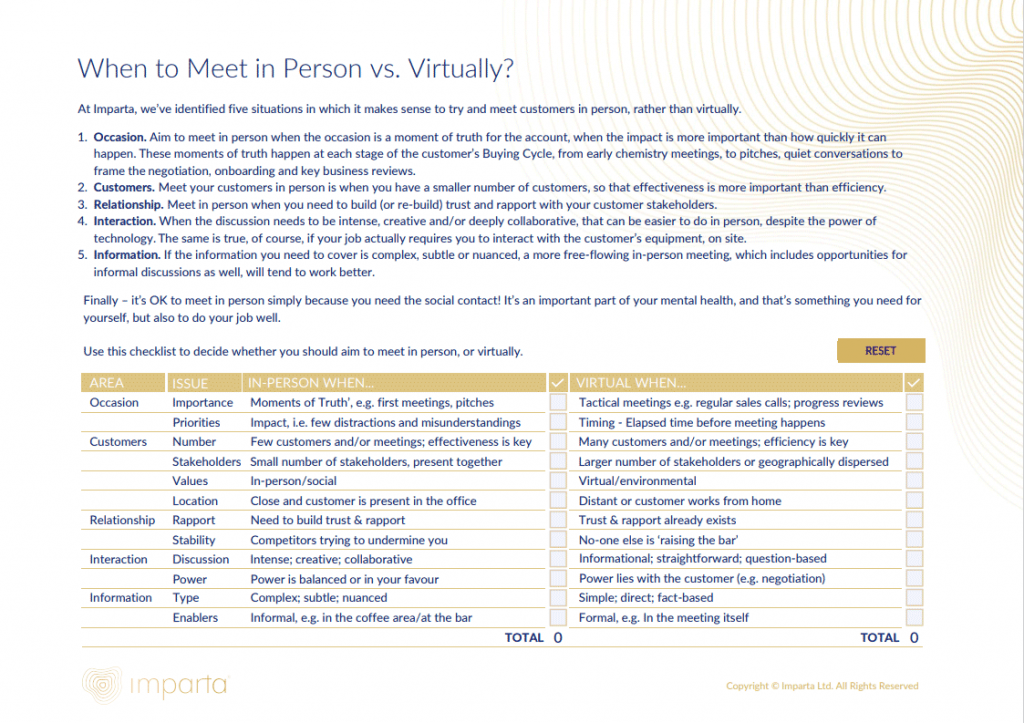 To download the checklist please enter your details below…
Resources you might be interested in…