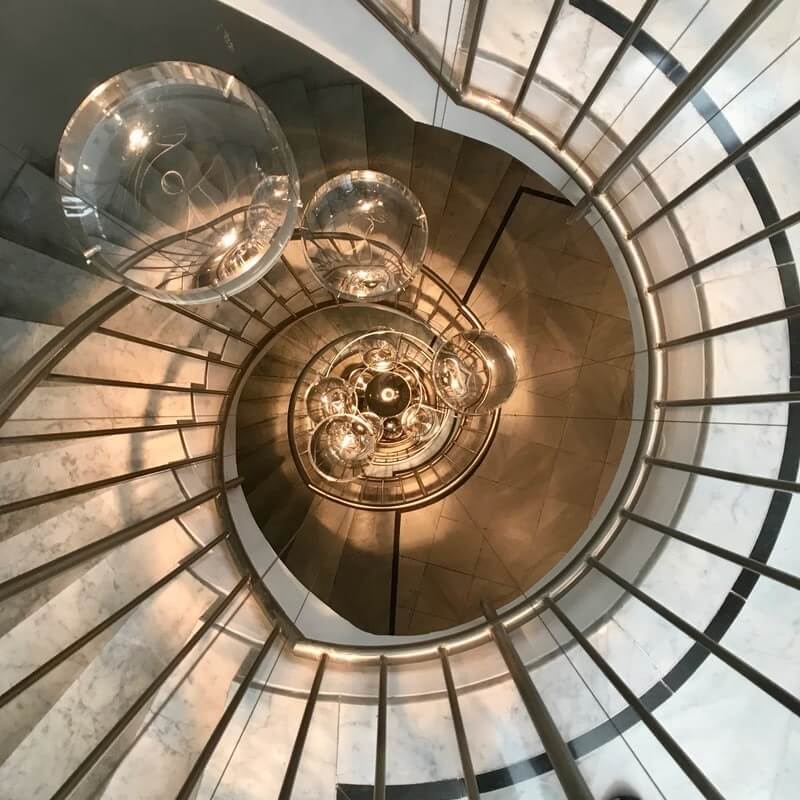 The Mixed Bag
Taking on a salesforce of mixed abilities, background and experience
We're approached by many sales organisations who have suffered from frustrating legacy organisational challenges. They have to overcome these challenges to progress, but are wary of the cultural and organisational implications of changing too much, too fast.
One of the most common challenges is finding a sales organisation that is, to borrow the description of a recent client, a 'Mixed Bag'. A Mixed Bag organisation will have salespeople with differing levels of experience, training and background. It will lack a common language or approach, and be inconsistent in sales proactivity, ambition and management. There can be many reasons for a sales organisation being this way, but it is most common where companies have completed significant M&A activity or developed over a period of relative comfort, with strong and regular revenues from a constant client base. When these comfortable times end (and they always do) and competition and selling gets tougher, sales leaders need to quickly transform their sales organisation. But where and how to start?
Some of the early steps we see clients take to kickstart the transition from being a Mixed Bag to a productive, best-in-industry sales organisation include the following:
Sharpening up the recruitment policy.
An obvious starting point. To make sure any new recruits have the right skills and are placed in in the right roles, you'll need a clear definition of each of your sales roles, and the skills and behaviours required for success in each. You'll also need a way to test for them during the interview process.
Challenge Factor: Low, Importance: High.
Setting a compelling vision.
As Jack Welch, the transformational CEO of GE, said, "Good leaders create a vision, passionately articulate the vision, and relentlessly drive the vision to completion." This is as true of sales leaders as any other leader. Mixed Bag organisations often lack vision, ambition and leadership. Sales organisations respond well to fresh, dynamic leadership and change, but only if the leader sets a clear and compelling goal.
Challenge Factor: Medium, Importance: High.
Clarify and communicate expectations.
The bedrock of any change programme. Everyone in the sales organisation should know the expectations and standards that come with their role. For example, if your organisation is positioned as customer-focused, it should be clear exactly what this means for your salespeople in the way they win and manage customers. Equally clear expectations should be set internally around critical processes such as pipeline management, and other processes where an inconsistent, Mixed Bag approach undermines the organisation.
Challenge Factor: Medium, Importance: High.
Assess the current situation, identifying strengths and weaknesses.
Organisations, particularly those created by M&A activity, want to know the strengths and weaknesses of their sales teams before progressing with any transformation plan. Many of our clients start with an online skills assessment that both exposes the existing levels of key sales skills in the organisation and provides a benchmark for measuring progress.
Challenge Factor: Medium, Importance: High.
Adopt a clear, unified selling process and drive adoption of this through training and coaching, and via the CRM system.
This can be the most contentious early step. Typically a Mixed Bag organisation will have already tried various approaches, which will have floundered through piecemeal implementation and lack of top-level buy-in and urgency. Support for any new process will be uneven, and therefore cynicism high. You'll need to commit to a proven sales approach that not only promotes the desired customer relationship but also raises the overall baseline performance to a higher level than it was before. The process should keep what's working well in the organisation, building on existing strengths. It will almost certainly need to be a tailored rather than an off-the-shelf process to achieve this. It might be tough, but a shared approach to selling is the foundation for introducing higher standards and a step change in sales performance.
Challenge Factor: Very High, Importance: Critical.
Encourage managers to manage, and not 'just sell'.
You've set the vision, clarified expectations, and have a proven, best-in-class sales process. Your managers have to help you embed and implement these transformational tools, and you have to give them the time and authority to do so. Consider removing managers' sales targets and replacing them with targets based on the quantity and quality of their coaching and the performance and behaviours of their team.
Challenge Factor: High, Importance: Critical.
All of these activities are challenging and the pitfalls are many, particularly for a new sales director. Of course, these represent just the start of the process. At Imparta, we've helped many companies transform their Mixed Bag sales teams into productive, effective sales organisations by bringing the experience and hands-on support they need.
If you would like to have a discussion about any of the topics above, please feel free to contact us.
Resources you might be interested in…