Achieve profitability objectives through enhanced sales negotiations
CFOs and Sales Negotiations
Successful Chief Financial Officers (CFO) go beyond financial management and strategic planning, adopting an approach that encompasses broader aspects of an organisation's operations.
One critical, often overlooked, aspect that has a direct correlation to profitability is sales negotiations.
Imparta research has shown that salespeople who lack best-practice negotiation skills and mindset can reduce the net profits of your business by up to 50%. On the other hand, improving negotiation skills can be one of the most effective and efficient means of increasing short-term revenue.
With inflation still a major issue, your customers are more focused than ever on achieving discounts, favourable payment terms, and flexibility in their supply chain.
What's the potential impact on your bottom line?
Enter your annual revenue and cost bands into the calculator below to uncover the impact on net profits you can expect from increasing prices.
Calculate the impact of improved negotiations on your net profit
Current net profit:
% increase in pricing due to improved negotiations
New net profit:
% increase in pricing due to improved negotiations
New net profit:
In the recent 'Sales Negotiation: How to win in 2023' webinar, we asked the audience:
"If you could improve the negotiation skills of your team to best practice what do you think the impact could be as a percentage of price?"
More than half (51%) of the attendees responded with 'more than 5% of price'.
This implies that on average if 5% of the price is left on the table, for a company with a 10% net margin, that's 50% of their profit. It's costing you around 0.5% of revenue, or 5% of profit, every month you don't take action!
Price is not the only factor
Beyond price, Imparta has worked with many clients across the globe to improve the overall profitability of a deal by focusing on the terms that have the greatest impact on profit and availability of 'free cash'. Such terms include payment and penalty terms, which can have an equal, and in certain circumstances, a greater impact than price on the profitability of the deal.
Recent client results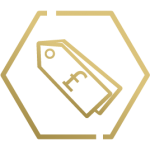 PIPELINE
+£1m avg. increase across accounts from enhanced negotiation skills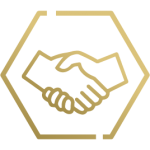 TIME TO CLOSE
Reduced the average time to close by 2 weeks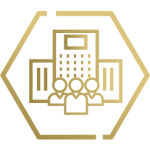 PRICE INCREASES
235 price increases achieved on deals worth a total of £72m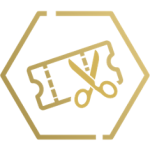 DISCOUNT
31% of sellers
reduced the amount of discount offered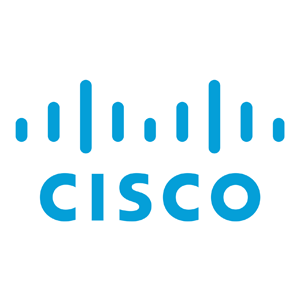 Experience working with finance teams
In this video testimonial, Jonas Olsson, Former Chief Purchase Officer and consultant in procurement, explains his experience working with finance teams within large organisations and exactly why he recommends Imparta.
What next?
To start exploring how Imparta can support you in achieving your objectives as a CFO and discuss some of our recent work with others in your industry, please contact us to schedule a time for one of our dedicated Client Directors to connect with you alongside your sales leadership team.
Alternatively, you may wish to share some further details with your team internally. Here are some assets that you may find useful: