Imparta, a WPP Partner
for over 15 years
Over the past 15 years, WPP agencies have partnered with Imparta to drive genuine competitive advantage in sales, leadership and commercial skills.
Download Imparta's WPP agency brochure and discover the programs available to you, including:
Growing and Winning Business
Commercial Acumen
Strategy
Leadership DNA
Strategic Account Management (SAM)
Imparta's complete, modular Sales Curriculum for salespeople, sales managers, and leaders: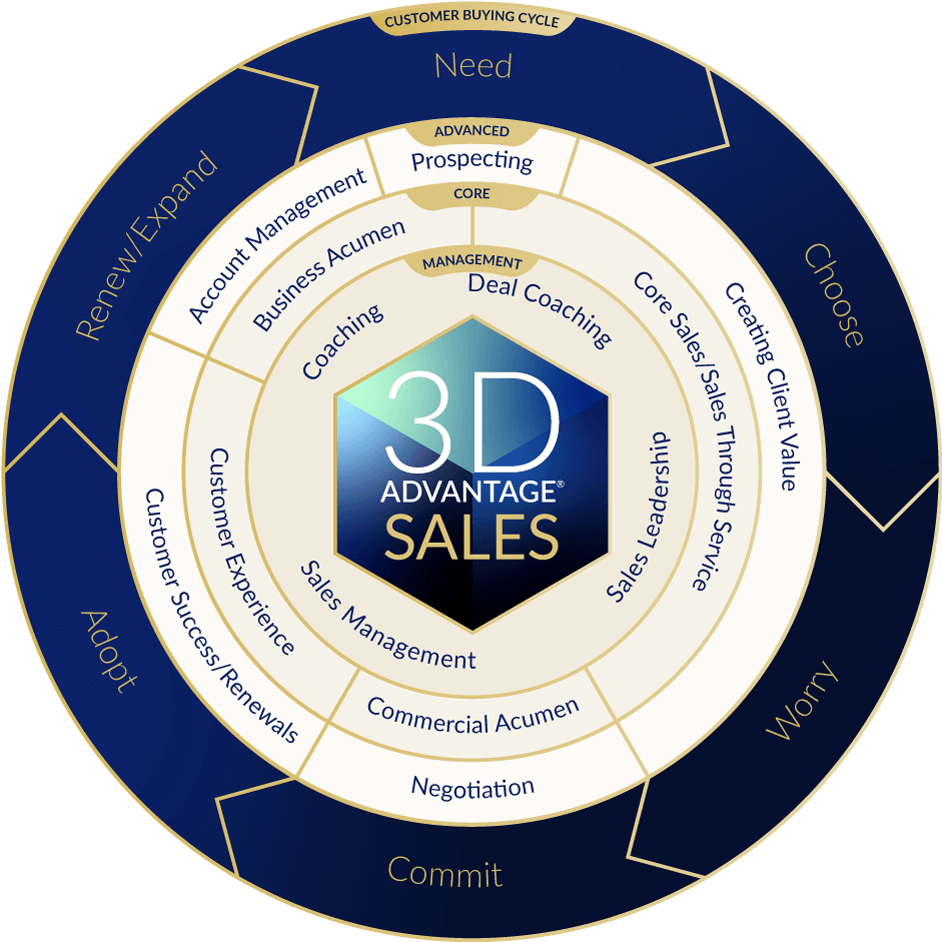 Based on more than 20 years of research, and proven in the field with leading global companies, the 3D Advantage® Sales Curriculum is a complete, modular sales methodology that will bring your commercial strategy to life.
The Sales Curriculum covers the entire customer Buying Cycle from initial need to renewal, and every role from early tenure to Chief Revenue Officer. Plug a gap in your existing training, provide self-paced learning, or build an entire Sales Academy with full support for virtual, in-person, self-delivery, eLearning, and deal coaching, plus the tools to make it stick.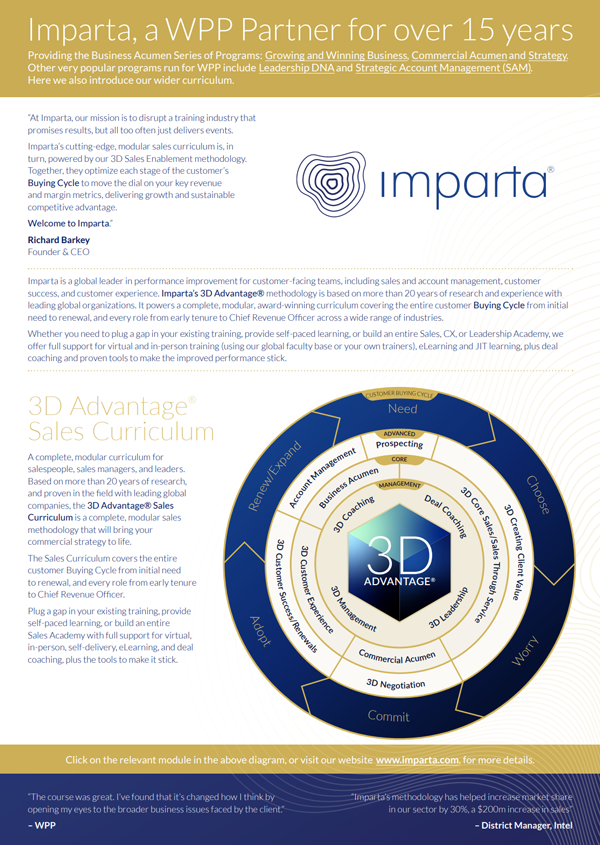 Enter your business email below to register your interest in enrolling with Imparta. Please note minimum group sizes of 12 people apply.