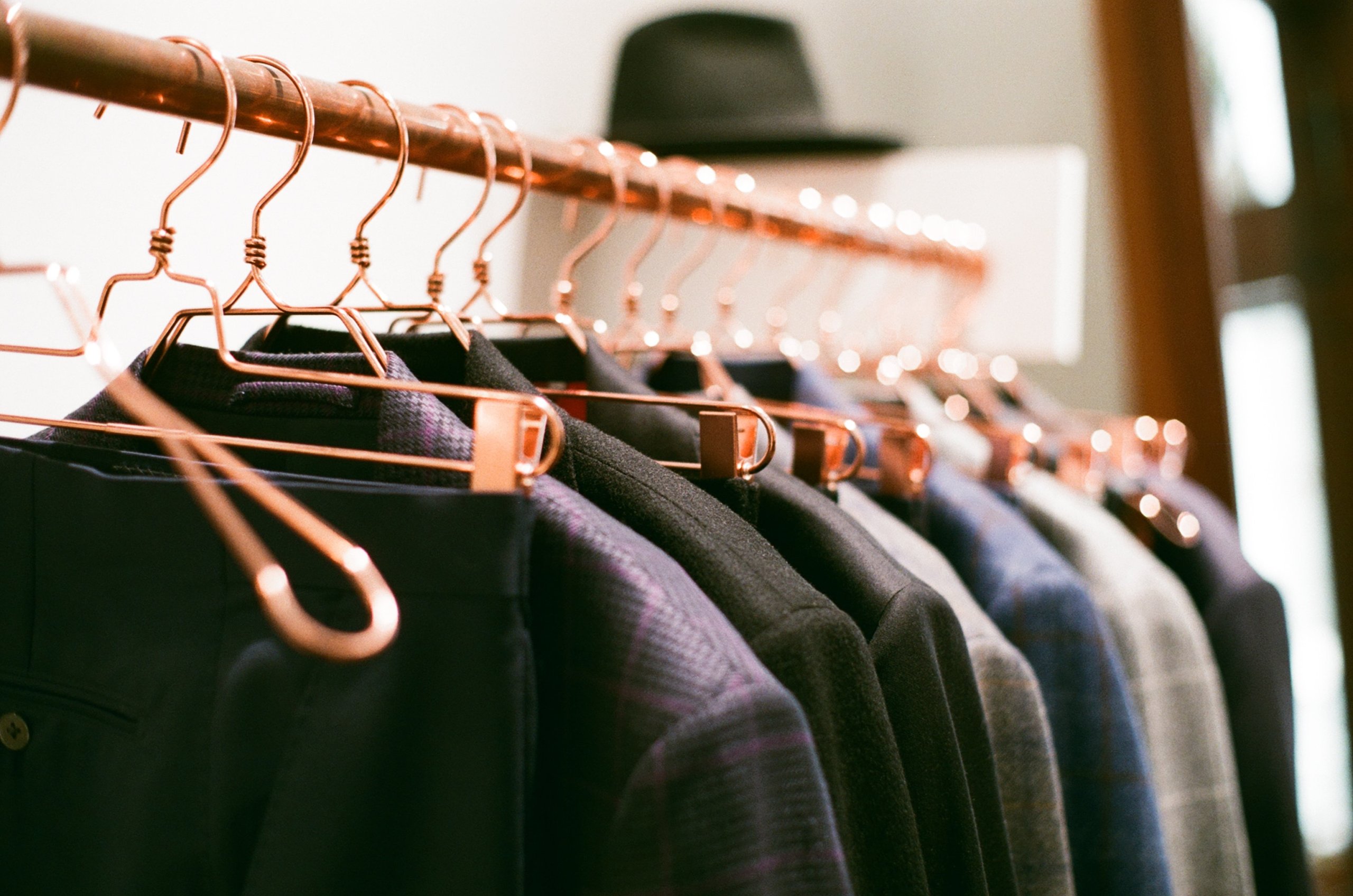 Make the Fitting Room an Awesome Customer Experience
There is probably only one real reason for a normal person to go into a fitting room: to make a purchase decision!
These little rooms can be the doorways to higher revenues – and retail companies would do well to look after them if they want to sell more, increase brand loyalty and directly enhance their high street customer experience.
With over 60% of purchase decisions being made in the fitting room, it is easy to see that a successful in-store service approach will open our wallets and keep them open.
Many battles need to be won to get us into the fitting room in the first place, so why lose the purchase at the last hurdle? Brand marketing, shop layout, sales staff training, and the right kind of music all play an important part of this sales story's happy ending.
This is probably the most intimate we as a customer will ever be with a retail store. We are taking our clothes off and trusting a company completely to help us make the right decisions.
Unfortunately, the fitting room can be an anxiety-inducing, ego-destroying location for the average customer. Gazing at our reflection, harsh light illuminating everything we have while we hide behind a flimsy curtain, can be a real moment of truth.
Having a bad experience while we're in this stressful situation can make us pull on our clothes and run for the hills.
Not all fitting rooms are created equal. Some are plush, apartment-sized luxury pads with buzzers and fridges full of prosecco. Others are more conventional booths that assume we are not there to enjoy anything about this experience – other than claustrophobia and the quaint assumption that we are about to steal something.
How alluring the fitting room looks and feels is only part of the equation here. Regardless of how a place is fitted out, if the actual human-to-human service isn't up to scratch while we are in the belly of the beast, then all the previous efforts might be utterly wasted.
Companies are missing out on a great opportunity to add 'wow' value that will ultimately help us buy even more products.
Get it right
Let's look at some cold, hard money stats about the fitting room. According to research from Alert Technologies:
Shoppers who use fitting rooms are over 7 times more likely to buy than customers who do not enter a fitting room at all.
If we are assisted in the fitting room, we might buy nearly three times as many products as the unassisted shopper.
In-store shoppers who do visit the fitting room are 50% less likely to return items.
So why not get it right? Here are some ways to help us buy more:
Join up the experience – build a friction-free story from the door to the fitting room to the sales counter that supports our particular service needs so that we glide into the fitting room happy and spend our money on content.
Be an expert – once we are in the fitting room with our clothes off, keep on supporting us with your knowledge. Be passionate about products, trends, and what we need to feel good about making a purchase. Most importantly, don't make us feel stupid. You are the expert, but don't rub our noses in it.
Give us 'wow' – online retail can be easy. With free returns, trying clothes at home has become the norm in today's shopping experience. However, it simply does not have the potential for extra service 'wow' that a high street store has.
Dazzle us by being an inspiration. Be interested in us and make us feel glamorous – even if we are only trying on wellies.
Look after our worries – we all have other things going on. For example, make sure our partner/mother/children are happy while we are trying to spend our money.
They are important too. You don't need to open a crèche, but by including them in the adventure, you can help them to help us to buy. If they are bored, we are going to leave.
We know that shoppers like to be supported in different ways. Some of us prefer a more hands-off approach, but it is down to the store to build in the right support at the right moment for the right person. It is a strategy that can have a tremendous impact on increased sales and loyalty.
If a fitting room experience is made so easy for us that we simply have no reason to not buy, then we'll probably come back again – confident that the next experience will be more of the same sweet, frictionless service.
All we need is that small extra push into buying the garment that does actually fit and makes us look awesome.
If you are looking to train your customer-facing teams, explore our Customer Experience (CX) Curriculum. Our Training as a Service™ model gives you access to the full, award-winning 3D Advantage® Customer Experience Curriculum: a complete, modular CX methodology covering the entire customer Buying Cycle.
Explore our training solutions