Terms & Conditions – Online Courses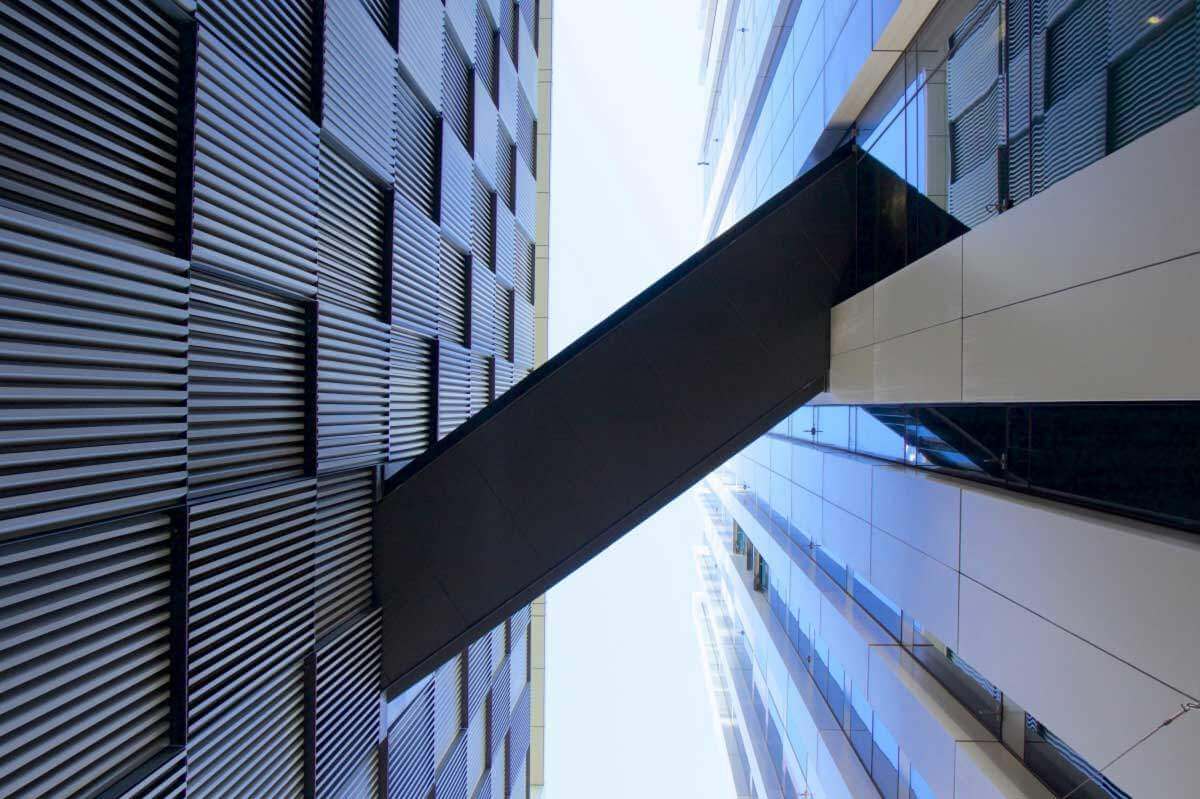 Terms & Conditions for Online Courses
These pages (together with the documents referred to on it) set out the terms and conditions under which we provide the online courses listed on our web site, Imparta.com.
Please read these terms and conditions carefully before buying any courses from the site. You should understand that by buying any of our courses, you agree to be bound by these terms and conditions.
DEFINITIONS
"Agreement" – this document and the Clauses therein constituting the Terms and Conditions for the use of Imparta's Online Courses.
"Confidential Information" means information provided by one party to the other in written, graphic, recorded, machine readable or other form concerning the business, clients, suppliers, finances and other areas of the other party's business or products, including, without limitation, the Course Materials, but does not include information in the public domain other than through the default of the party disclosing the information, information required to be disclosed by any court or regulatory authority, or any information already in the possession or control of the disclosing party.
"Course Materials" means the information provided by Imparta to accompany an online course provided as part of the Services in hard copy or electronic form.
"Fees" means the fees paid by you to Imparta for the Services.
"Intellectual Property Rights" means copyright, rights in or relating to databases, patent rights, performers' rights, designs and registered designs, trademarks, rights in or relating to Confidential Information and other intellectual property rights (registered or unregistered) throughout the world.
"Online Course" means the delivery by us of an online course pursuant to which you learn course materials remotely.
"Registration" means your registration to attend the online course made on the Website or any other site or service Imparta should use for registration services;
"Services" means the provision of the Online Course and/or the Course Materials together with such other services as agreed from time to time and purchased by you through the Website or by telephone.
"Website" means www.imparta.com,
"you" means the individual purchasing the Services.
You should print a copy of these terms and conditions for future reference
1. INFORMATION ABOUT US
1.1 The Website belongs to Imparta Ltd ("Imparta"or "we" or "us").
1.2 Our main business address is 14-16 Peterborough Road, SW6 3BN. Our VAT number is 701 8350 65.
1.3 We are a limited liability company registered in England number 3370400
2. YOUR STATUS
2.1 If you have not entered into a contract for the purposes of your business, trade or profession, you are acting as a consumer.
2.2 If you are an employee of a business ("a professional") you hereby agree that you, as an individual, are bound by the terms of this contract and that you are able to bind your business to the same terms.
2.3 If you are a consumer or a professional, by placing an order through our site you warrant that:
a) You are legally capable of entering into binding contracts; and
b) You are at least 18 years old; and
c) You have complied with the relevant provisions of the General Data Protection Regulation applicable in the European Union and the Data Protection Act 2018 applicable in the United Kingdom.
2.4 In the event that we discover you have given incorrect information under paragraph 2.3 above we shall be entitled to terminate your course with immediate effect and any course fees paid shall not be refunded.
3. HOW THE CONTRACT BETWEEN YOU AND US
3.1 In order to purchase a course you will need to enroll with us online ('register'). We recommend you read our Privacy Policy on the site before you register. When you register you will also be asked to accept these terms and conditions before proceeding. You can then purchase a course by clicking the purchase button on the course you have selected from our course menu. You will be asked then to complete your purchase by providing a debit or credit card for the course you have selected. You will receive a receipt for your purchase by email ('order confirmation') and you will then be eligible to attend the course at the time advertised. The contract is formed between us when you receive the order confirmation.
4. THE SERVICES
4.1. A description of the Services together with the dates on which the Services will begin are available on our Website. We will provide the Services with reasonable care and skill in accordance with the description set out on the Website.
4.2. We reserve the right to vary or withdraw any of the Services described on the Website without notice.
4.3 We expect you to confirm that the Services you are purchasing will meet your needs. We do not make any guarantee to you that you will obtain a particular result, professional qualification or employment opportunity from your purchase and completion of any of the Services.
5. ORDERING SERVICES
5.1. In order to purchase any of the Services on-line you must register for an account with us via the Website. If you already have an account with us you can log into your account using your user name and password.
6. FEES
6.1. The Fees for the Services shall be as set out on the Website or as told to you over the telephone at the time you placed an order for them.
6.2. Unless otherwise specified at the time you purchase the Services the Fees are exclusive of VAT or other local taxes, the cost of some Course Materials and any delivery costs payable in respect of the delivery of Course Material to you. Each of these costs will be set out in the Website or told to you over the telephone prior to your purchase the Services.
6.3. Fees for the Service selected by you on the Website or purchased over the telephone shall be debited from your credit/debit card at the time of purchase. Fees must be paid in full prior to you attending any Online Course.
6.5. Any fees charged by your debit or credit card provider in connection with your purchase of Services are for your own account and we shall not be responsible for these.
6.6. You shall be responsible for all costs you incur in connection with your attendance at any Online Course.
7. LIABILITY
7.1. Although we aim to provide the Services to the highest standards of the industry, neither we, or our trainers accept any liability for (i) any inaccuracy or misleading information provided in the Services and any reliance by you on any such information, (ii) any loss or corruption of data, (iii) any loss of profit, revenue or goodwill, or (iv) any indirect, special or consequential loss arising from any breach of these terms and conditions.
7.2. Except to the extent that they are expressly set out in these terms and conditions, no conditions, warranties or other terms shall apply to the Services. No implied conditions, warranties or other terms apply (including any implied terms as to satisfactory quality, fitness for purpose or conformance with description).
7.3. You acknowledge that we are not in a position, nor have been engaged, to make recommendations or provide advice as to the operation of any aspect of your business, or the business you work for, and that we are retained to provide such training as you deem appropriate and we shall have no liability to you or your business in this regard;
7.4 All warranties, representations, conditions and all other terms of any kind whatsoever implied by statute or common law are, to the fullest extent permitted by applicable law, excluded from this Agreement.
7.5 We shall not be liable under any circumstances to you, whether in tort (including for negligence or breach of statutory duty), contract, misrepresentation, restitution or otherwise for any loss of profits, loss of business, depletion of goodwill and/or similar losses or loss or corruption of data or information, or pure economic loss, or for any special, indirect or consequential loss, costs, damages, charges or expenses suffered by you, however arising under this Agreement; and
7.6 Our total aggregate liability in contract, tort (including negligence or breach of statutory duty), misrepresentation, restitution or otherwise, arising in connection with the performance or contemplated performance of this Agreement shall be limited to the total Fees paid by you for the Services during the 12 (twelve) months immediately preceding the date on which the claim arose.
7.7 Nothing in this Agreement excludes the liability of Imparta for death or personal injury caused by Imparta's negligence or fraud or fraudulent misrepresentation.
7.8. No claim may be brought more than six months after the last date on which the Services concerned have finished or ceased to be provided by us.
7.9 This Clause 7 shall survive the expiry or termination (howsoever caused) of this Agreement.
8. INTELLECTUAL PROPERTY
8.1 Intellectual Property Rights in and to the Course Materials and Online Courses whether adapted, written for or customized for you or not.
8.2 Except as expressly stated herein, this Agreement does not grant you any rights to, or in, any Intellectual Property Rights or any other rights or licenses in respect of the Course Materials and Online Courses.
8.3 You are not authorized to: –
i) copy, modify, duplicate, record, create derivative works from, frame, mirror, republish or reproduce, download, display, broadcast or transmit all or any part of the Deliverables in any form or media or by any means; or
ii) license, sell, rent, lease, transfer, assign, distribute, display, disclose or otherwise commercially exploit, or otherwise make Online Courses or Course Materials available to any third party or use them to train third parties or your staff; or
iii) remove, alter or tamper with any copyright or other proprietary notice on any of the Course Online Courses Materials.
We confirm that we have all the rights in relation to the Services and Deliverables that are necessary to grant all the rights it purports to grant under, and in accordance with, the terms of this Agreement.
In addition to punitive remedies, breach by you of this Clause 8.3 shall allow us to immediately terminate these terms and conditions with you and cease to provide you with any Services, including but not limited to access to the Online Courses.
9. CONFIDENTIALITY
9.1 Each party may be given access to Confidential Information from the other party in order to perform its obligations under this Agreement. A party's Confidential Information shall not be deemed to include information that:
9.1.1.is or becomes publicly known other than through any act or omission of the receiving party;
9.1.2 was in the other party's lawful possession before the disclosure;
9.1.3 is lawfully disclosed to the receiving party by a third party without restriction on disclosure;
9.1.4 is independently developed by the receiving party, which independent development can be shown by written evidence; or
9.1.5 is required to be disclosed by law, by any court of competent jurisdiction or by any regulatory or administrative body.
9.2 Each party shall hold the other's Confidential Information in confidence and, unless required by law, not make the other's Confidential Information available to any third party, or use the other's Confidential Information for any purpose other than the implementation of this Agreement.
9.3 Neither party shall make, or permit any person to make, any public announcement concerning this Agreement without the prior written consent of the other party (not to be unreasonably withheld or delayed), except as required by law, any governmental or regulatory authority (including any relevant securities exchange), any court or other authority of competent jurisdiction.
This Clause 9 shall survive the expiry or termination (howsoever caused) of this Agreement.
10. CANCELLATION
10.1 You may cancel your registration on an online course at any time up to 2 weeks (14 calender days) prior to the start date of your online course, and receive a full refund on the fees you have paid. After this time, you will not be eligible for any refunds on cancellation or if you do not attend the course.
10.2 We reserve the right to cancel or arrange an alternative date for a course. In such circumstances, we will endeavor to provide notice of cancellation or change to you. In the event of cancellation, you will be entitled to a full refund of the course fee, but we shall not be liable for any other loss or expense arising.
11. TERMINATION
11.1 This Agreement shall commence on the date of your registration and, unless otherwise terminated as provided in this Clause 11 or as otherwise agreed between the parties in writing, expire if no invoice is issued by Imparta for a continuous period of 6 (six) months.
11.2 Without affecting any other right or remedy available to it, we may terminate this Agreement with immediate effect by giving written notice to the other party if:
11.2.1 you act in an aggressive, bullying, offensive, threatening or harassing manner towards any employee of Imparta any teacher or lecturer who provides Services or any student who attends any Online Course;
11.2.2 you fail to pay any fees due;
11.2.3 you commit a material breach of any other term of these Terms and Conditions;
11.2.4 you are declared bankrupt.
11.3 On the expiry or termination of this Agreement for any reason:
11.3.1 You shall immediately pay to us all of our outstanding unpaid invoices and interest and, in respect of any Services provided but for which no invoice has been submitted, we shall submit an invoice, which shall be payable by you immediately on receipt;
11.3.2 You shall make no further use of any equipment Online Services, property, and Course Materials;
11.3.3. any rights, remedies, obligations or liabilities of the parties that have accrued up to the Termination Date, including the right to claim damages in respect of any breach of the Terms and Conditions which existed at or before the Termination Date shall not be affected or prejudiced; and
11.3.4 Clauses which expressly or by implication survive expiry or termination shall continue in full force and effect.
12. ASSIGNMENT
Any Services provided by us under these terms and conditions are personal to you and cannot be transferred or assigned to any other person.
We shall be entitled to assign these terms and conditions to any other company without prior notice to you.
13. ENTIRE AGREEMENT
These terms and conditions, together with the Website Disclaimer, Privacy Statement and any Online Course Specific Terms and Conditions are the entire agreement between the parties and supersede any prior agreements and arrangements relating to the Online Courses, whether written or oral. Other commercial contracts not related to the Online Courses may exist and remain in force. You confirm that you have not relied on any representations in entering into these and any other terms and conditions with us. Nothing in this Clause or terms and conditions shall limit liability for any fraudulent misrepresentation.
13. FORCE MAJEURE
We shall not be liable to you for any breach of its obligations or termination under these terms and conditions arising from causes beyond its reasonable control, including, but not limited to, fires, floods, epidemics or pandemics, earthquakes, volcanoes and other Acts of God, terrorism, strikes, delay caused by transport disputes, failure to provide a course caused by a death in the trainer's family, illness of the trainer, Government edict or regulation.
15. DATA PROTECTION
15.1 The nature of the Services provided by us means that we will obtain, use and disclose (together "Use") certain information about you ("Data"). This statement sets out the principles governing our Use of Data. By purchasing the Online Course(s)Services you agree to this Use.
15.2 When you register with us you will need to provide certain Data such as your contact details and demographic information. We will store this Data and use it to contact you, provide you with details of the Services you have purchased and otherwise as required during the normal provision of the course.
15.3 We may also use the above Data, and similar Data you provide us in response to surveys, to aggregate user profiles and, unless you click on the relevant button on the Registration Form, provide you with communications. We will not pass any personal data onto anyone outside of Imparta.
15.4 To enable us to monitor and improve our Services, we gather certain aggregated information about you, including details of your operating system, browser version, domain name and IP address, the URL you came from and go to and the parts of the Website you visit.
15.5 We use information such as your User ID, session identifiers and password to enable us to identify whether you are using our services, assist with the provision of services and to ensure that you have access to relevant products. We will only read cookies from your cookie file placed there through your web browser's interaction with the Website.
15.6 Our products may link to third party websites and we are not responsible for their data policies or procedures or their content.
15.7 We will endeavor to take all reasonable steps to protect your Personal Data including the use of encryption technology, but cannot guarantee the security of any Data you disclose. You accept the inherent security implications of being and transacting on-line over the internet and will not hold us responsible for any breach of security.
15.8. If you wish to change or update the data we hold about you, please e-mail DataRequests@Imparta.com or contact us on +44 207 610 8806.
16. LAW AND JURISDICTION
This Agreement and any dispute or claim arising out of or in connection with it or its subject matter or formation (including non-contractual disputes or claims) shall be governed by and construed in accordance with the law of England and Wales.
Each party irrevocably agrees that the courts of England and Wales shall have exclusive jurisdiction to settle any dispute or claim arising out of or in connection with this Agreement or its subject matter or formation (including non-contractual disputes or claims).
17. NOTICES
You can contact us by any of the following methods:
Email: info@imparta.com
Post: Imparta Ltd, 14-16 Peterborough Road, London SW6 3BN
Terms & Conditions effective from 23rd March 2020