Podcast
Sales Conversations Podcast
7 Sales Technology Trends Impacting Sales Training
The rapidly scaling size and complexity of the sales technology landscape shows no sign of slowing.
Assembling and orchestrating a robust sales tech stack is integral to creating an efficient revenue-generating organization. However, sales technology is evolving and changing so quickly that it can be challenging to keep on top of the latest trends.
In this episode, we bring to life the biggest trends impacting the sales learning tech space, discuss the effect these trends are having on sales teams, and share best practice on how to navigate the shifting sales technology landscape.
Download the podcast transcript.
The 7 sales tech trends are outlined below, accompanied by a short clip from the podcast of Chris Kingman discussing these trends in more detail.
Sales Technology Trend 1: Learning in the flow of work
A phrase coined by Josh Bersin, learning in the flow of work is the latest evolution in a training approach. The idea builds on the 70:20:10 principle, where most learning happens on the job.
This doesn't just mean sales methodology but also product, industry, and process learning. When these areas are purely taught up-front in a "learning event", it's common that the information doesn't sink in. Salespeople look for learning (and answers) in the moment and place of need.
Sales Technology Trend 2: Self enablement
A continuation of the move towards self-guided learning. More and more, we see that with software and hardware, people use what they choose. They are less open to having purely linear learning forced on them.
Curiosity leads individuals to seek out the information they need. We have become accustomed to being able to Google anything and we see this trend moving into learning.
Sales Technology Trend 3: Democratisation of training
As with all areas, 'crowdsourcing' is creeping into learning and development. While vetting is obviously needed, we are finding that salespeople are looking to multiple sources for knowledge alongside the formal channels.
This often manifests as one rep leaning over to ask a more experienced rep for help or walking over to a peer's desk. We also see individual reps with no formal training responsibilities publishing their own tips and ideas voluntarily.
Sales Technology Trend 4: Personalisation
We're well into a trend, globally, of personalization. Everyone's Amazon homepage looks different because algorithms are learning the users' behavior and preferences.
There is now an expectation that the content being served up to a user is specific and unique to them rather than having to search. Personalization highly increases adoption rates since people tend to use platforms and content that they feel they have more influence or ownership over.
Sales Technology Trend 5: Microlearning and nudge tech
Microlearning has been around for a while and indeed we have engaged in this with our eCard technology, but we only see it gaining ground. The idea is that the days of long courses – physical or digital – are over. It's not enough to just sit someone down and tell them "stuff". Learning must be short and sharp.
It must be personalized and at the time of need; keeping in line with
the above trends. The idea of 'nudge tech' is that the technology more subtly dishes up contextualized content in a just-in-time manner, and in the form of short sharp bites.
Sales Technology Trend 6: Sales specific LXP
Most companies have an LMS. Often, they're systems that are legacy and have been part of the tech stack for many years. They have the tendency to be bloated, and in an effort to be 'one size fits all' they can be too generic for the more acute needs of salespeople.
That said, they very much still have a place. While in the past, an organization has been comfortable with one central learning system for all staff, we're seeing an appetite for more specific usage.
Sales Technology Trend 7: Decision intelligence
We exist in a business environment where we are inundated with data, and the amount of data available to business leaders to make decisions will continue to increase. This presents a number of challenges, including where and how the data is stored, what data should be used and when, and how to present it in a meaningful way.
In sales, this can play out in a number of different ways, for example, leveraging historic data to forecast deal probability.
---
Speaker Bios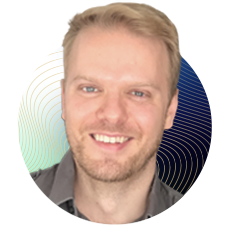 Greg Smith
Head of Digital Products, Imparta


LinkedIn
Since beginning his career as an SDR at IBM and as an Account Executive at Qualtrics, Greg has spent his career at the intersection of Sales Technology and Sales Training. Greg has designed and developed multiple sales enablement tools and platforms and successfully deployed them to thousands of users worldwide. Besides leading digital offerings for sales training company Imparta, Greg's passion is in helping the next generation of sales professionals.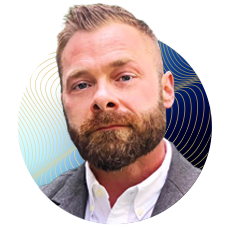 Chris Kingman
Global Head of Digital Enablement, TransUnion


LinkedIn
Chris Kingman is the Global Head of Digital Enablement at TransUnion. Chris has accomplished a lot in his 10+ years in enablement, including being a founding member and board member for the Sales Enablement Society, an Evangelist for Sales Enablement Pro, accomplished writing, advisor, mentor, and freelance Enablement Consultant.
To download the Trends in sales tech and Imparta response whitepaper referenced within this podcast, please enter your email address and click submit.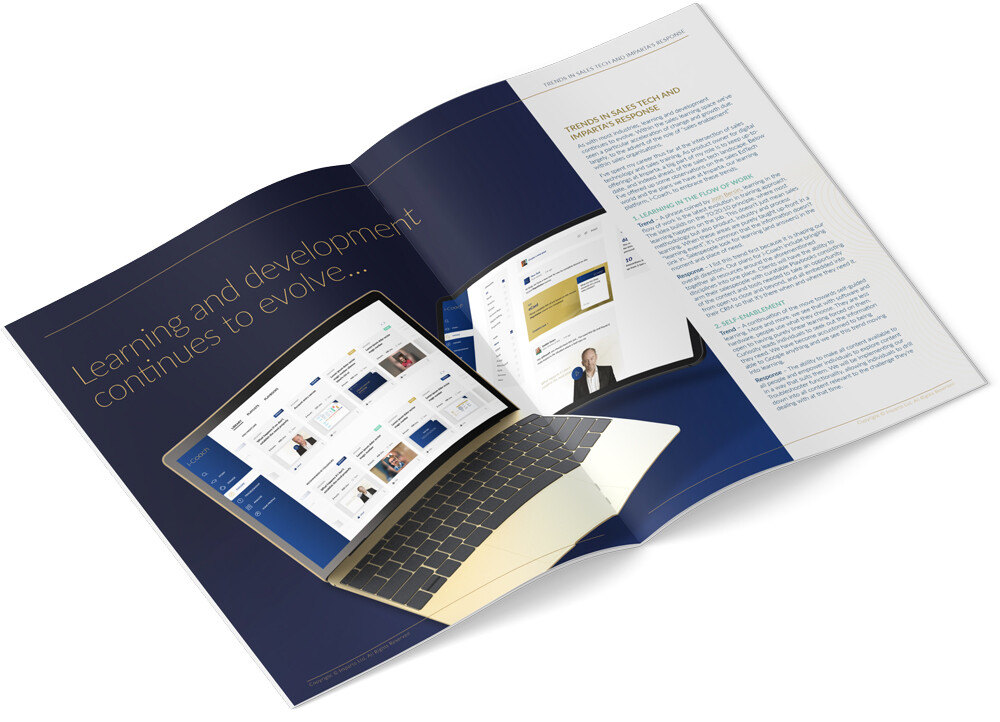 Resources you might be interested in…