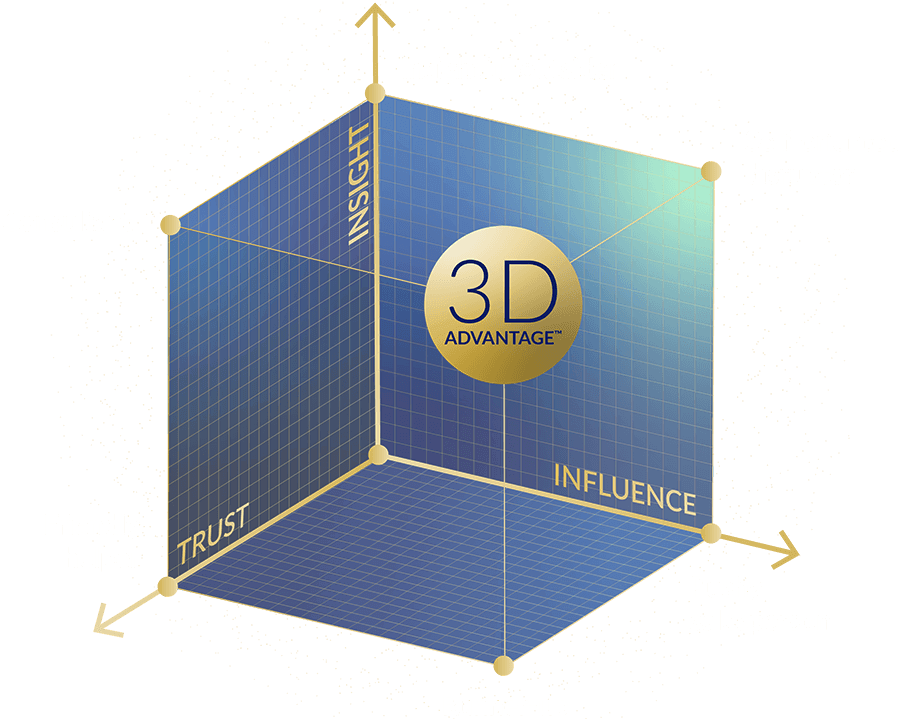 Three is the magic number
Is your sales team a source of true competitive advantage? Have you avoided the trap of one-dimensional salespeople? Has your sales training stuck?

Imparta's 3D Advantage system includes advanced, proven methodologies and the change process needed to embed them. It's based on more than 20 years of sales research and experience with global sales teams. It builds skills across the three dimensions that are necessary for successful selling:
INSIGHT, INFLUENCE and TRUST.